Two Most Important Safety Steps
Click for sound!






If you've ever taken care of a child, you know how special kids are. You also know that they can get into trouble in just seconds! Keeping children safe takes good sense, thinking ahead, and most of all, watching. As you learn about safety with your children, you will become more careful and your kids will feel more self-confident.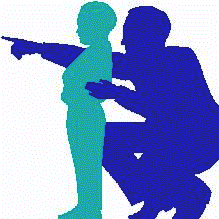 Former Surgeon General C. Everett Koop once said, "Most injuries to people . . . and nearly all injuries to children can be predicted and prevented." Since we can't be there to protect our children from harm all of the time, we must teach them how to stay out of harm's way. Since our children want to be like us, setting good examples will help them learn to be safe.
Back